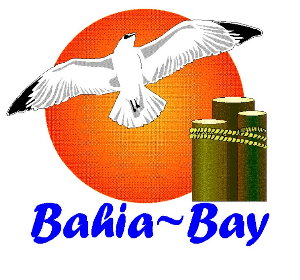 Fridge Note for Renters
Trailer Parking: Check with your rental agency for specific information about where to park boats and trailers. Do not park on property that does not belong to the house you are renting.
Trash: Trash left overnight in bags at the street is often disturbed by animals. Blowing trash and unattended garbage cans create problems that have to be cleaned up after your stay. Your rental agency should let you know about how to dispose of trash and your designated trash day.
Noise: Be considerate of your neighbors and keep noise to a minimum.
Exterior Lights: Be sure to turn off the exterior lights at the back of the house, so they do not shine on surrounding homes. In the front, an exterior light should always be on after dusk.
Wake in Canal: Please obey the NO WAKE signs. Bahia Bay canals are privately owned and maintained by the property owners. Please monitor your boat speed carefully to prevent damage to boat docks and the bulkhead.
Courtesy: Refrain from parking in front of neighbors' mailboxes. The postal services will not deliver mail if the box is blocked.
We hope you enjoy your time as a guest in Bahia Bay. Have a great stay!
Bahia Bay Property Owners Association
For more information about Bahia Bay see our website at bbbpoa.com.